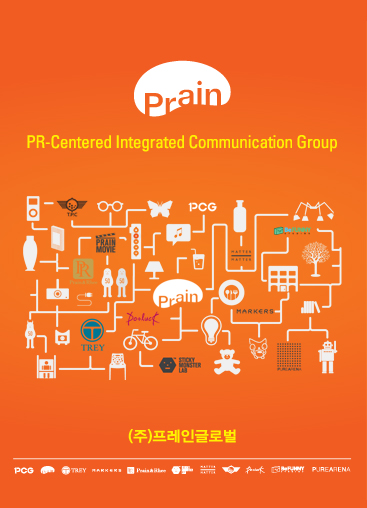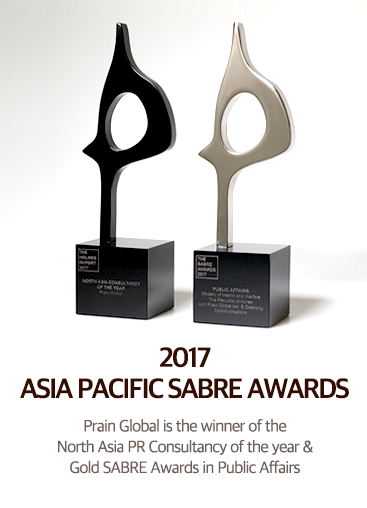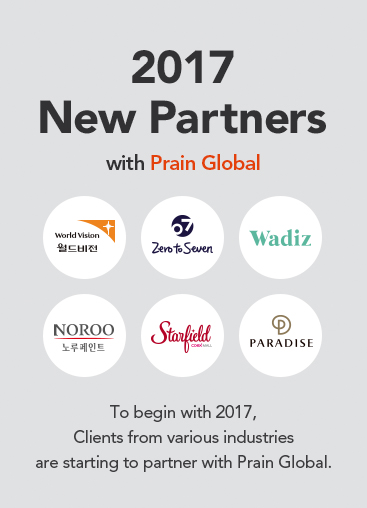 Introduction
Prain, the company name, is a mixed word using
PR and Brain. It resides in the name of the company
that a PR firm has to be a brain developing
strategies which enhance the value of its customer.
For more information of Prain
NEWS

2016 'Ga Na Da Campaign', won the grand prize in 2016 Korea PR Association Award.
The campaign was aimed to improve public awareness of low birthrate and aging society problem in Korea.
Recognized as a leading PR trend setter and contributor in PR industry, Prain Global also won PR Agency of the year in same award.
Recruit
Hiring Period

- Entry-level open recruitment: The second half of every year (November-December)
- Internship Program (Prainee): The first half of every year (May-June)
- Experienced-level recruitment :
Year-round

How to Apply

- Prain Website(www.prain.com) > PRAINSIDE

Inquiry

- Email: hr@prain.com
About Us
Prain Global Inc.

+82 - 2 - 722 - 2693

+82 - 2 - 722 - 2683