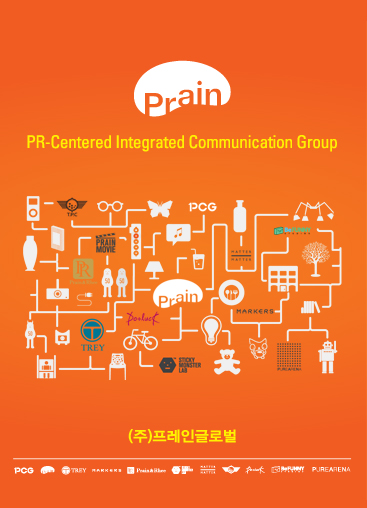 소개
PR회사는 고객사의 가치를 높이는 전략을
찾아내는 브레인의 역할을 해야 한다는 철학이
Prain 사명에 깃들어 있습니다.
회사소개서 다운로드
뉴스 및 공지

프레인은 2016년 시작과 함께
SK텔레콤 인플루언서 마케팅,
픽스캠, 비어케이, 한국화이자,
GKL, 코엑스몰, RB코리아,
가렛팝콘샵, 미쉐린, 보령제약,
닥터자르트, 8퍼센트, MSD,
테라펀딩, 베링거인겔하임,
서울특별시, 문화체육관광부, 통일부, 한국도로공사를
새로운 클라이언트로 맞이했습니다.
Recruit
공채 : 매년 하반기(11~12월)
프레이니(인턴사원) : 매년 상반기(5~6월)
경력직 : 수시채용
공고 : 홈페이지 우측 상단 PRAINSIDE 참고
문의 : recruit@prain.com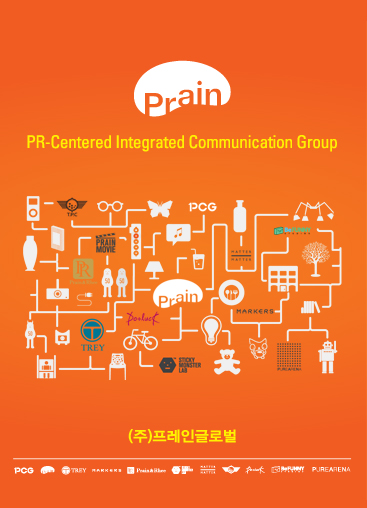 Introduction
Prain, the company name, is a mixed word using
PR and Brain. It resides in the name of the company
that a PR firm has to be a brain developing
strategies which enhance the value of its customer.
For more information of Prain
NEWS

Prain has welcomed new clients since the beginning of 2016:
SKT Influencer Marketing, Fixcam, BK, Pfizer, GKL,
COEX Mall, RB Korea, Garrett Popcorn Shops®, Michelin, Boryung Pharm, Dr.Jart+, 8Percent, Tera Funding, Boehringer Ingelheim, MSD, Seoul Metropolitan Gov., Ministry of Culture, Sports & Tourism, Ministry of Unification and Korea Expressway.
Recruit
Hiring Period

- Entry-level open recruitment: The second half of every year (November-December)
- Internship Program (Prainee): The first half of every year (May-June)
- Experienced-level recruitment :
Year-round

How to Apply

- Prain Website(www.prain.com) > PRAINSIDE

Inquiry

- Email: recruit@prain.com
About Us
Prain Global Inc.